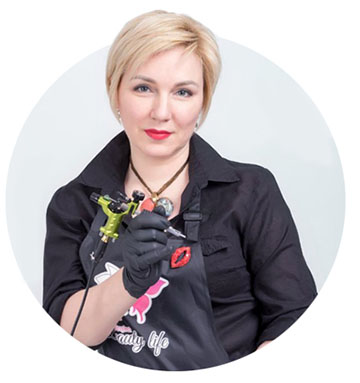 We are always mentioning the quality of our pigments but few people know about the history of our product which is loved and appreciated by permanent makeup artists.
It all started when Olga Hanafy (Tarasyuk) had an idea to mix pigments to reach the perfect result. Olga is a top in her field. She devoted 15 years to permanent makeup, 12 of them spend studying permanent makeup coloristic, so she definitely knew which product is needed in this difficult work.
But the way from the idea to implementation is very thorny. The production process, financial questions, management and advertisement are very difficult steps, which were the responsibility of Mohamed Hanafy – Olga's husband.
So, thanks to the combined effort of Hanafy family the first unique Hanafy Colours Pigments were out in 2016. They are certified in Russia and the Customs Union and loved by many masters across the world.
Pigments became popular pretty fast and a bit later the list of goods was expanded. For now the company has in stock:

Cartridges and needles
Machines and power supplies
A range of consumables
Anesthesia, aftercare and disinfection
Nowadays there is a big team of professionals working on manufacturing the Hanafy Colours Pigments. Our goods are widely represented through the whole Russia and outside the country: we have our representatives in Kazakhstan, Ukraine, Belarus, Germany and others.